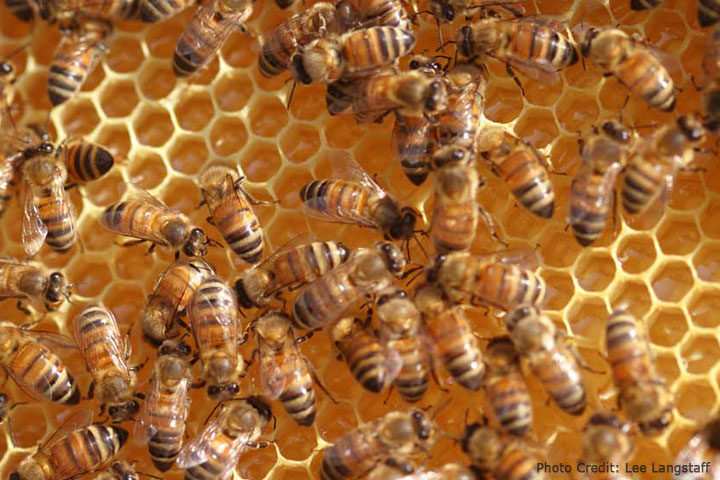 Honey and Bee Products
My Grandfather Heisler introduced me to beekeeping when I was very young, and I have been fascinated by honey bees ever since. Bees play a central role in agriculture and food production. Today I depend on honey bees to pollinate the pumpkin and squash crops that I grow for Comus Market. In turn, the bees depend on me to keep lots of flowering plants available throughout the season.
In fact, honey bees and other pollinators are in very short supply in the United States, so I do everything I can to support their survival, such as planting buckwheat and late-flowering crops that will fuel their honey and pollen production to help them live through the winter. For a healthy ecosystem, we all need honey bees to be healthy and plentiful.