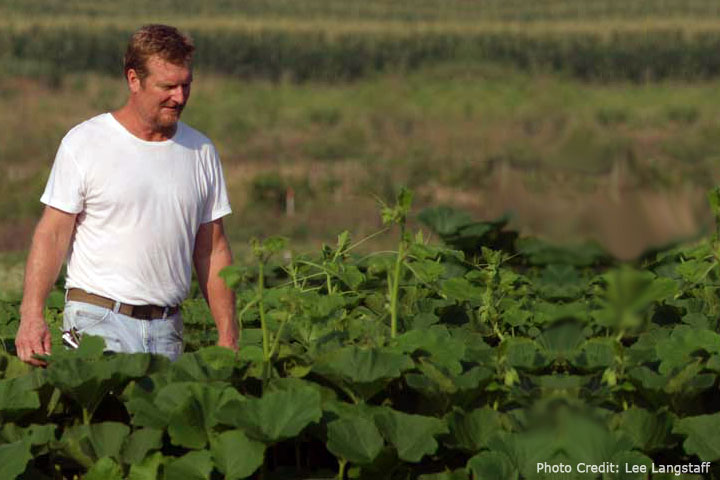 About Comus Market
Comus Market is owned and operated by David Heisler, who was born and raised in the shadow of Sugarloaf Mountain. On the subject of his farming philosophy, David says:
"Having grown up on a family-run dairy farm in Boyds, Maryland, I feel very connected to the land in this beautiful corner of Maryland. And living in such close proximity to one of the fastest growing suburban regions in the US, one of my main goals is biodiversity and landscape conservation. With this in mind, I plan my crops and choose my farming methods to favor native plant and animal diversity. Raising honey bees is one part of that."
"When you visit Comus Market you will be awed by the rich colors and patterns of the pumpkins and squashes. Although there are many sizes, shapes and flavors to choose from, one thing is consistent: impeccable quality. As the sole grower, David says: in addition to the conservation aspect of farming, my priority is producing extremely high quality pumpkins and squashes. I enjoy taking the extra time and paying attention to all of the little detail that, in the end, separates an adequate product from an exceptional one."
Comus Market Products
I offer, depending on the season, cider, apples (several varieties) honey, jellies, pickles, preserves and especially pumpkins and squash.
The Market Season
My market opens in the fall (exact date depends on Mother Nature) until December 24, from 10 AM until dusk, with extended holiday hours in November and December.
Wholesale inquiries
A number of retailers recognize the high quality of my squash and pumpkin products and choose to sell them in their stores around the Washington, DC area. To inquire about wholesale purchases call (301) 775-9699.